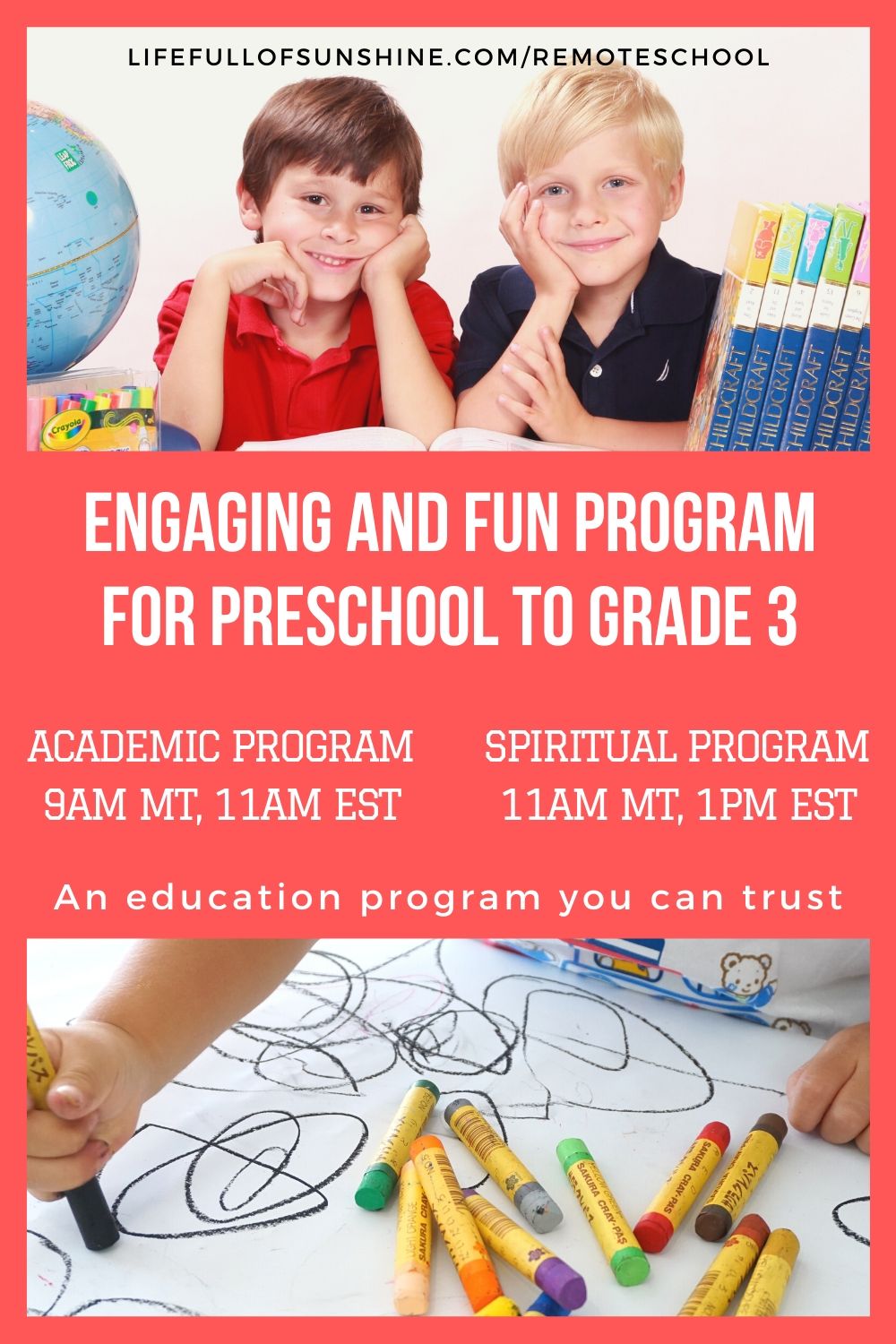 The Remote School Program is designed for children from Preschool to Grade 3 with the vision of delivering a fun learning experience right at home.  
The interactive and engaging lessons are taught in the form of live videos on private Facebook groups.  Parents will be notified of all necessary notes and worksheets required for each lesson ahead of time.  All printables will be in the form of free downloadable files online. 
"MUCH NEEDED DURING THIS TIME"
"Remote school with Ms Gigi is the best thing that happened to my family during this really hard time.  Twice a day, both my kids are engaged for the whole lesson.  They learn, work, do crafts, experiments, stories and much more.  My daughter and son run to the computer when they hear Ms Gigi start the live stream.  The smiles on their faces and their engagement makes my heart melt.  Since starting, my daughter is more independent during class time and she also does her own experiments at home as she is inspired by Ms Gigi.  Thank you Ms Gigi for your hard work and dedication with Remote School.  The passion that you have and the effort you put in is beyond words.  Thank you!"
Caroline
"PERFECT VIRTUAL LEARNING experience"
"Ms Gigi and the Remote School was the perfect virtual learning that our family needed (age 3 and 5) during a crazy time with the pandemic.  It was the perfect balance of learning, fun crafts and creativity for the kids - and all I had to do was print some sheets ahead of time, sit back and relax (and learn a little myself).  The duration of each session was perfect.  Would highly recommend - you won't regret it!"
Monica
"Remote School has been an awesome experience for my kids!  They love the awesome crafts and exciting experiments!  They have learned so much and are excited to see "Aunt Gigi" everyday for another adventure!!  I would highly recommend this program!!  Thanks Gigi!!!
Riham