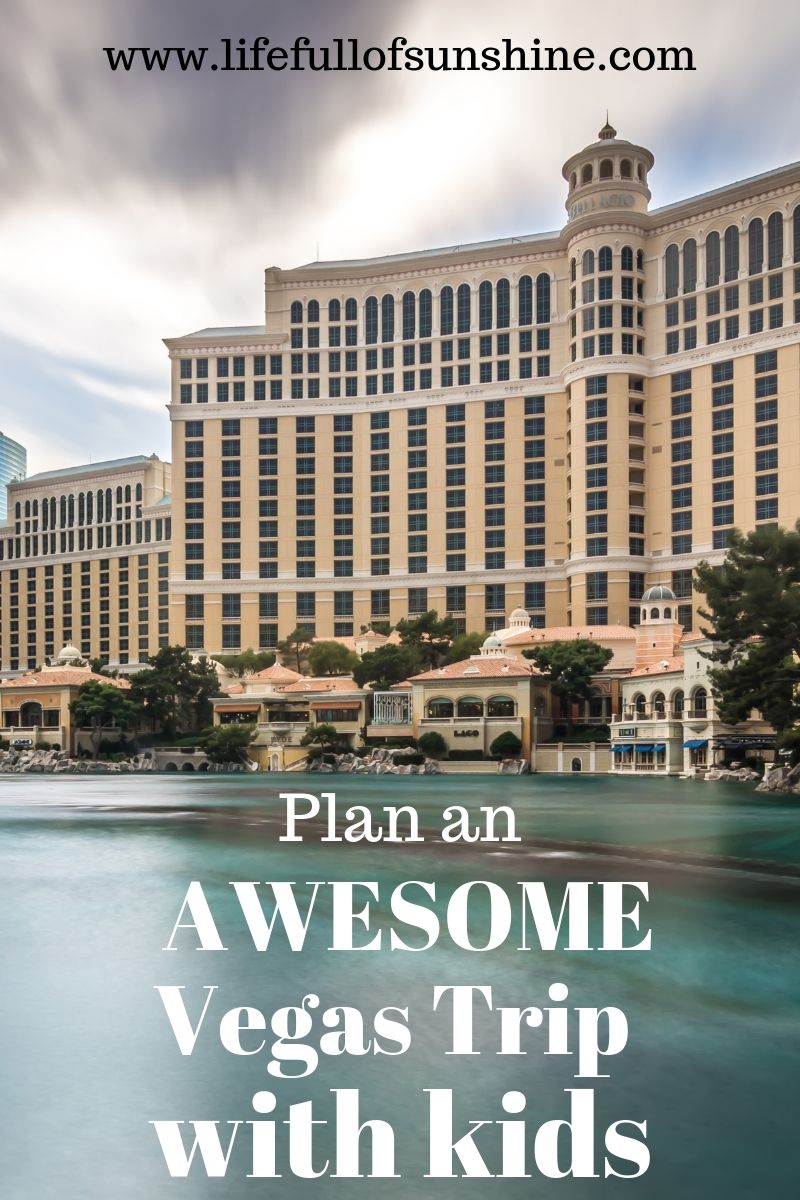 I am of the belief that you can take your children to almost any area of the world and be able to find kid-friendly, fun activities.  Even Las Vegas?  Ya! Even Las Vegas. 
Las Vegas is definitely a city built and designed to attract adults – usually kid-less ones.  The noises and crowds are unavoidable.  But when I did my homework, I found tons we can do as a family with young children.  The great thing about Las Vegas is that they often release some pretty good deals on flights and hotels since they're pretty much banking on the fact that an enormous income is generated in the casinos and shows.  Now, I'm sure the casinos and shows are pretty great, but I cannot speak about them.  When we went to Las Vegas, we had a 3 years old and a 1 year old, and I was 6 months pregnant.  That type of entertainment was just not for my family.  However, I did find a few great things that we all enjoyed.  Here are my favourite places to visit in Las Vegas with young children. 
Walking the Las Vegas Strip
It's what the city is most known for right? The strip is basically a long street dotted with incredible hotel complexes that are designed to blow your mind.  My original plan was to walk along the strip and visit every one of those hotels.  What I didn't realize is that it's long, crowded and there are a couple of great hotels that aren't right on it.  We decided to make a shorter list of the hotels we really wanted to see and to use the city bus, called the Deuce, to get to them.  The Deuce is well priced, goes everywhere and has lots of stop locations.  Some of my favorite stops along the strip are the fountains at the Bellagio, which dance to some music every hour, and the volcano at the Mirage, that displays a fire show in the evenings.  Little ones are often greeted with different characters, like Spiderman, Olaf or Minnie Mouse.  Be careful though, because those guys expect you to give them money after they take a photo with your kids, and some of them can be a bit pushy. 
The Pools of Las Vegas
If you're going during the warmer months, Las Vegas has some pretty awesome pools that little ones would love.  The great thing is that even though hotel pools are for guests only, if you're a guest at any of the ten Las Vegas Caesars entertainment properties, you can use any of the pools at those hotels.  Those properties are Caesar's Palace, The Cromwell, The Linq, Planet Hollywood, Bally's, Rio, Paris, Harrah's, Nobu and Flamingo.  There are also pools at the Monte Carlo and the MGM Grand that have lazy rivers that little ones would really enjoy. 
Shark Reef at Mandalay Bay
This is a great aquarium that even has some reptile enclosures in the beginning of it.  There's a touch tank, a walk through shark tank and several interactive programs.  One of the things that my kids totally loved was that several tanks had divers swimming in them.  The divers interact with the children by blowing bubbles from their mouth and giving them high fives through the tank glass.
Check it out at http://www.sharkreef.com/.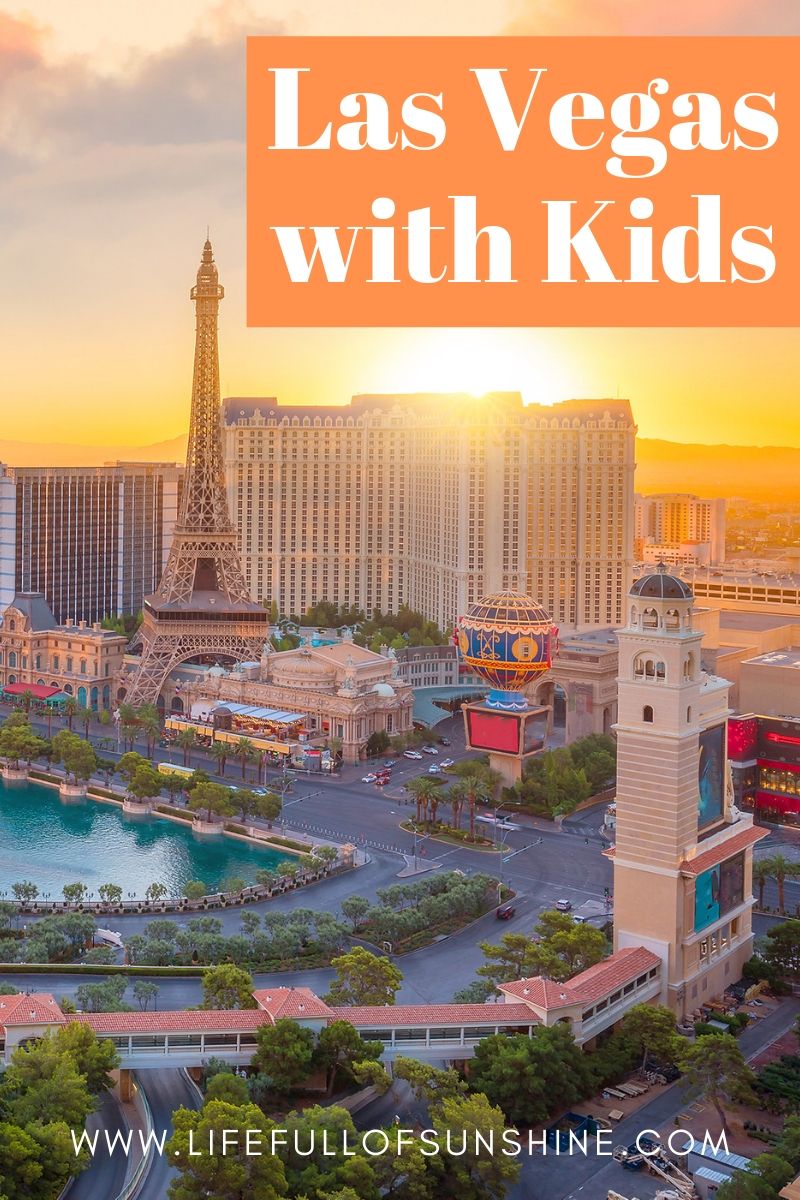 Adventure Dome at Circus Circus (and the free circus acts)
Though this hotel is not right on the strip, I still recommend it for families with young kids.  It's pretty much like an ongoing fair with free circus acts.  There are kiddie rides, a mini theme park, an arcade, and mini golf.  We spent a couple of hours there, and though it was really fun, it gets super crowded.
Check it out at https://circuscircus.mgmresorts.com/en/adventuredome.html. 
Midway Arcade at Excalibur
What the Excalibur hotel looks like from outside is already reason enough to visit it.  It's a castle, people.  But in the basement of this hotel, there is a much less crowded arcade for little ones.  It's one of those midway arcades where you collect tickets and get little gifts.  It was a cool place to go where the kids can get some energy out in the evening.
Check it out at https://excalibur.mgmresorts.com/en/entertainment/fun-dungeon.html. 
The Gondola at the Venetian
One of my most memorable experience from my trip to Las Vegas with my kids was the Gondola ride at the Venetian.  Maybe it's because it's one of my dreams to make it to the real Venice one day?  I think that's as close as you're gonna get.  But even if you've been on a Gondola in Venice, Italy, this experience is pretty awesome.  You get a singing gondolier and everything.  This attraction fills up fast though, so plan to grab your ticket and perhaps have lunch in one of the Venetian restaurants set alongside the centre marketplace of the hotel as you wait.
Check it out at https://www.venetian.com/resort/attractions/gondola-rides.html. 
Flamingo Wildlife Habitat at Flamingo Hotel
This cute habitat exhibit has a walk-through path with different enclosures and photo op stops.  It isn't a large park so it makes for a great short visit spot if you're in one of the nearby hotels.  The Flamingo hotel is right in the middle of the strip so you can visit it as you go from having brunch in Paris to having gelatto in Venice.
Check it out at https://www.caesars.com/flamingo-las-vegas/things-to-do/wildlife-habitat#.XU3fJehKhPY.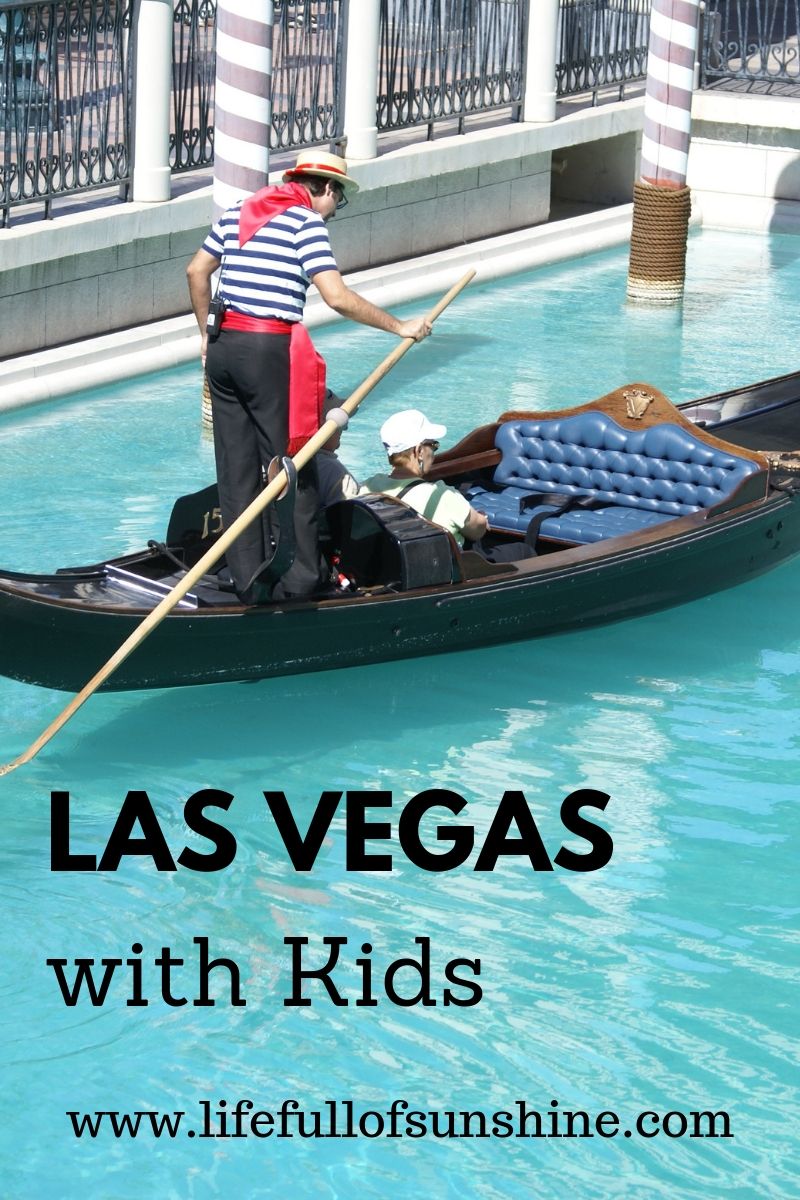 Siegfried and Roy's Secret Garden and Dolphin Habitat
This was an awesome day trip at the Mirage.  It wasn't very crowded when we went and the kids got to see the dolphins pretty close up.  There's also an underwater viewing area and a park area where the kids can play while their parents put their feet up on lounge chairs for a midday break.  You can even pack a lunch and stop under one of the table umbrellas for a meal with a view of the dolphins.
Check it out at https://mirage.mgmresorts.com/en/amenities/siegfried-roys-secret-garden-and-dolphin-habitat.html. 
If you have any other suggestions for fun young kid-friendly places in Las Vegas, please comment them below.  And if you liked this post, please share.  Don't forget to sign up for the monthly newsletter so you don't miss any of the awesome tips and posts.