10 creative ideas for celebrating a great family
There's something really unique about these last couple of weeks of the year.  It seems that something big is coming to an end and something exciting and new is about to start.  Whether the previous year was great or not-so-great, there's a hope in the opportunity to start fresh on January first.  And our little ones can feel the excitement in the air.  But the big question is how?  How do we celebrate new years eve with toddlers or young children without losing all order and routine?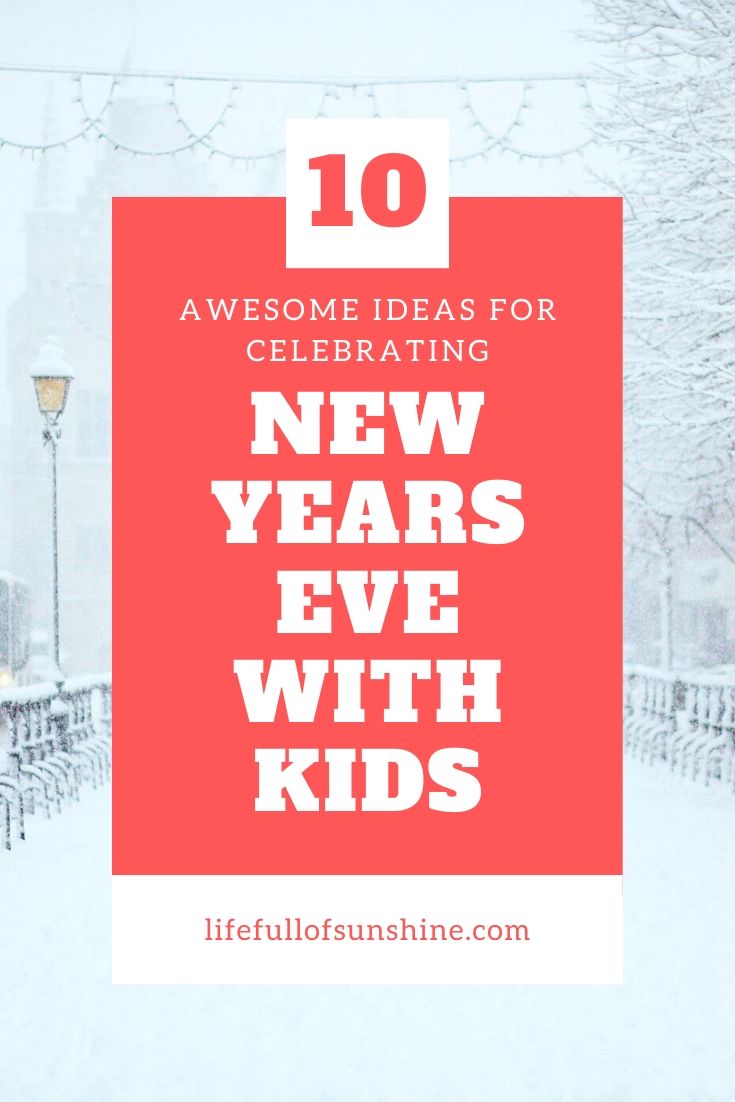 I don't know about you, but I struggle with the thought of allowing my little ones to stay up past midnight.  I've been told multiple times that we should make exceptions and allow the kids to have fun with us.  And I totally get that many families have their kids stay up for the new year countdown experience.  If that makes memories and you all enjoy it, that's awesome!  But for my family, it seriously isn't that fun for anyone.  The kids go crazy and have an exhaustion hangover the next day, and I make memories… but not the good kind.
So as mom of four little ones under 6, I need to come up with more creative ideas for celebrating new years eve with kids.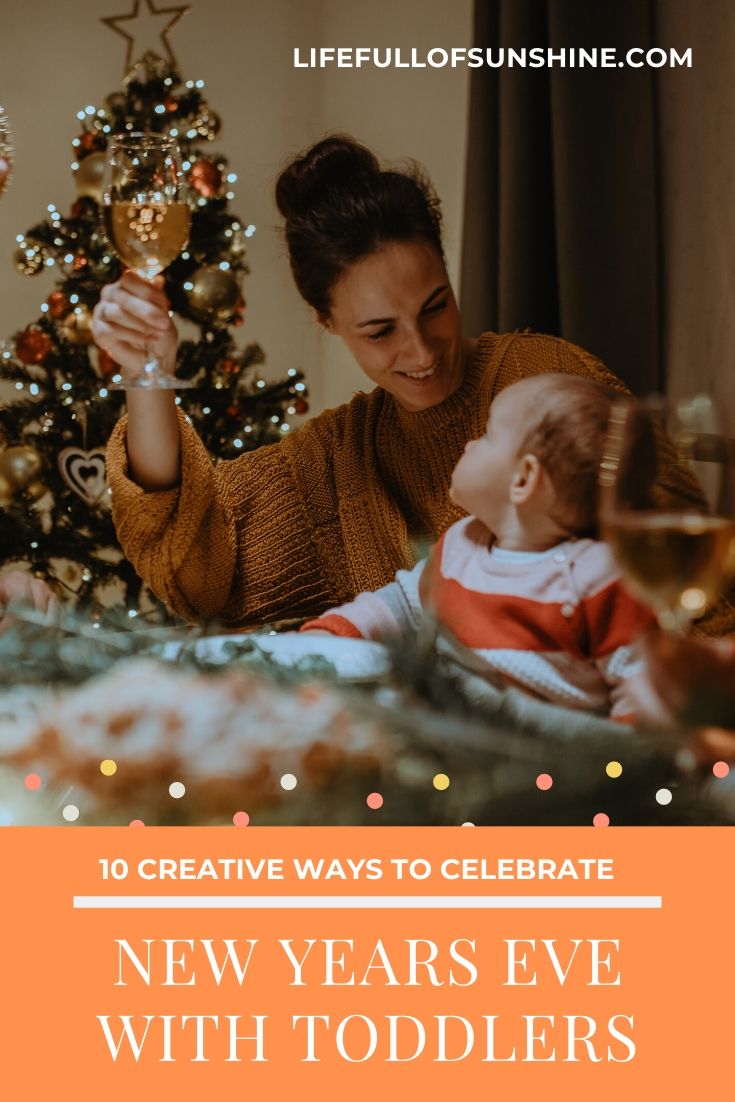 here's a list of my top 10 creative ideas for celebrating new years eve with kids
Play a photo or video slideshow of your past year. It's so cool to relive those memories together and talk about what you each loved or didn't love.  And this can be done so easily by casting your phone pics to your TV and watching the slideshow together with a blanket and some hot chocolate.
Sit the kids down on the couch, either together or one by one, and record them as they answer some interview questions about the past year and the one ahead. This has been one of my favorite things to do with my little ones every new years eve.  Their answers are adorable and so worth documenting.

You can use this awesome freebie to get ideas for what questions to ask or even write them down on the printable so that you can collect the written interviews as your children grow. 
3.  Have a mock new years eve countdown sometime in the middle of the day. We wear our party hats and get our party horns ready.  I put a big countdown on the TV (check out this cute video: https://www.youtube.com/watch?v=ZXNzF1l8Tzw) and we all count down together.  Then we throw our hats up and have a dance party.  Here's our favorite toddler dance tunes video (https://www.youtube.com/watch?v=SK8vLW35X2U).
4. The kids just love our hourly balloon pop. The night before, I stuff 9 balloons with little surprises.  One might have three little candies (I have three kids old enough to eat candy). One might have a coupon for an episode of Paw Patrol.  One might have a small note telling them where to find a little toy surprise hidden somewhere in the house.  I label the balloons with times starting at 12 noon until 8pm (our bedtime).  Then when each hour comes, we pop a balloon and see what's in it.  Super fun!
5. Have a new years eve themed family scavenger hunt. You can come up with a list of things to find around the house or go outside and have a nature hunt.  Here's a fantastic list of scavenger hunt ideas for inspiration: https://www.myjoyfilledlife.com/free-printable-scavenger-hunts/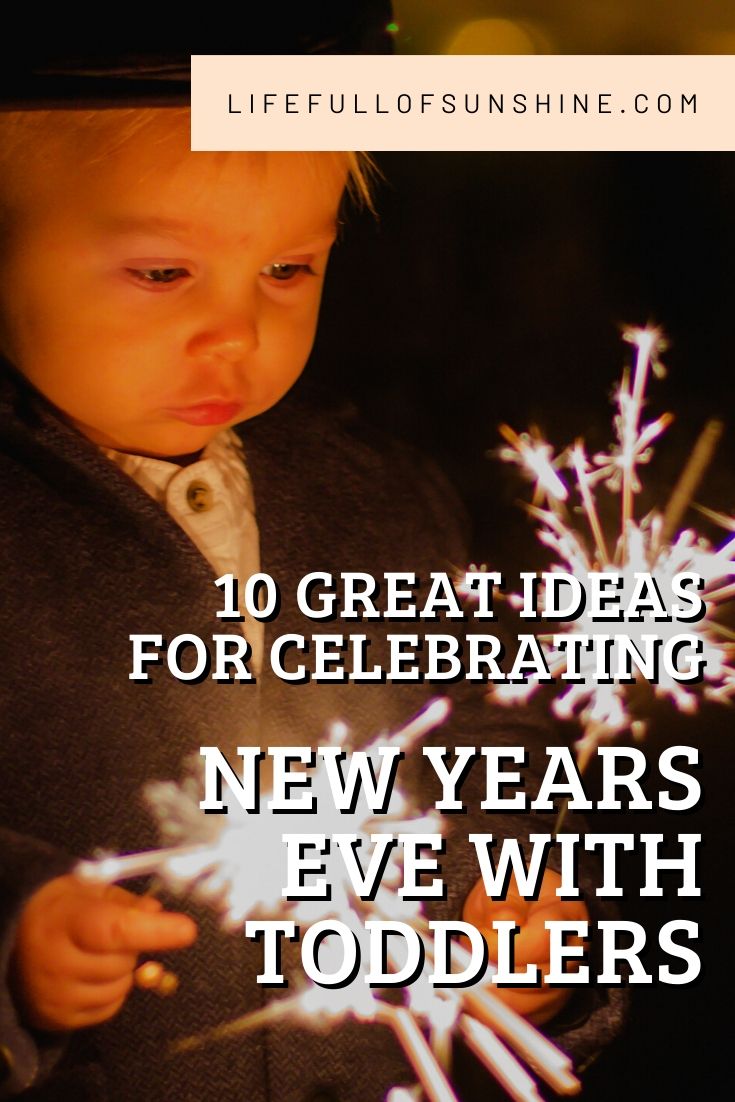 6. Have each child make a new years eve craft or card and keep it in a collection for next year. If you've done this before, go through past cards and crafts and talk about how sweet their art is.
7. Have a family movie night with popcorn or cupcakes. Don't forget extra cuddles during the movie and at bedtime.  Make them feel like it's a special night.
8. Have the kids pick the day's meals. If you can find it within you, be open to dessert for dinner.  It's so cute how special they feel when they get to contribute to something as important as what everyone is eating that day. 
9. Have an evening of party games. There are tons of Youtube videos of "Minute to Win it" game ideas that can be appropriate for young children.  Check out some videos and pick a few that you know your little ones would love.  Here's an example of what I mean: https://www.youtube.com/watch?v=6xwiTa_xVlM
10. Get some matching new years PJs for everyone in the family and have everyone cuddle in mom and dad's bed for an hour before bedtime. Snuggle, chat, tickle and just have fun together.  Bring some of the kids' favorite books and read them under the blankets.  There will come a time when they'll get too big to wanna do this, so take advantage of the snuggle time now. 
What are some of your favorite new years eve party ideas for families of toddlers and young children?  How do you celebrate with your family?