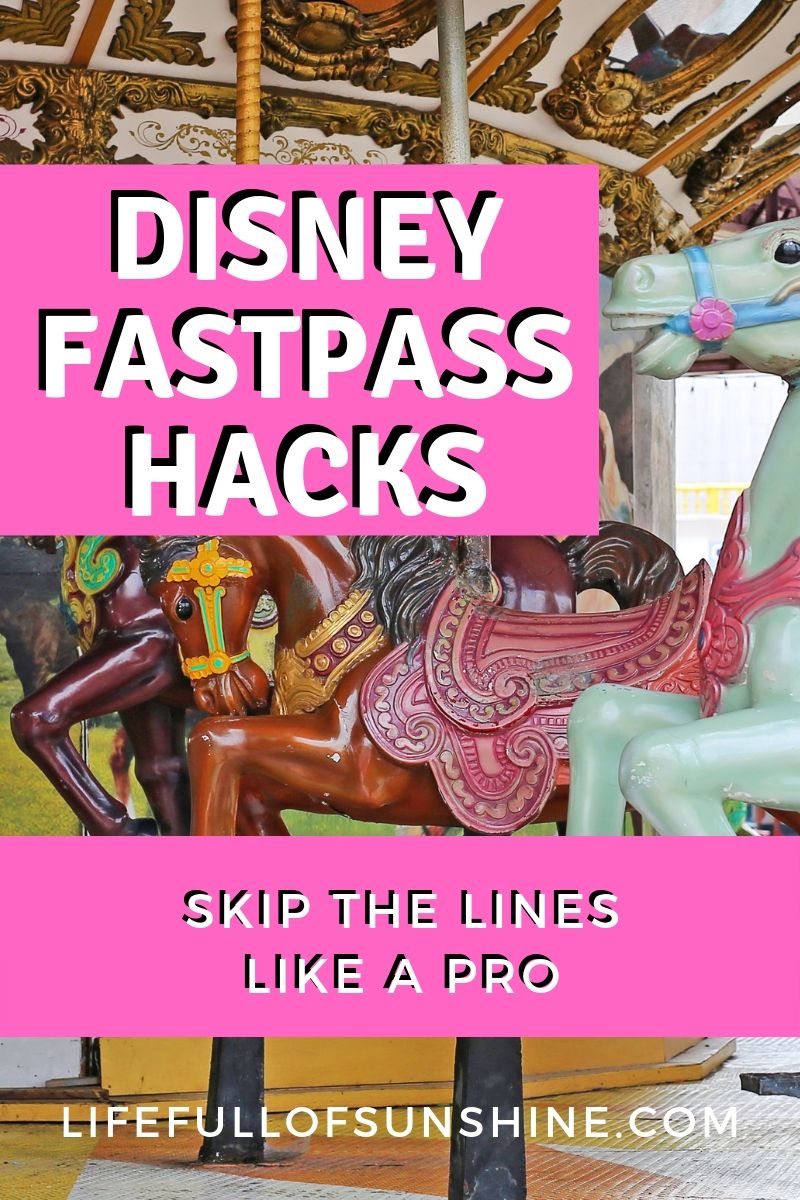 If you've ever been to any of the Disney World parks, you must have heard of the FastPass option that comes with your park ticket.  If you haven't, yo, you're missing out.  The Disney FastPass is a service that allows you to reserve access to certain theme park attractions, entertainment and character meet-and-greets in advance.  You book a given time slot and then skip the long line during that given time.  It's awesome!  What's even better is that it's included in your theme park admission.  There is no additional cost to use it.  
Given that I've been to the Disney Parks a few times, I found it useful to study how to take as much advantage of this service as possible.  You gotta understand…  I've got 4 kids under the age of 6.  If you're gonna give me the opportunity to skip the line for anything, I'm gonna take it.  By our third trip to the parks, I was FastPass level pro.  Although the FastPass only gives you the ability to book 3 attractions in advance, I was able to book a FastPass on almost every ride we went on.  Here's how I did it.
make a detailed plan of your day
I've got it down to a science.  I usually print out a map of the park and make a detailed itinerary of our day.  The parks are divided in sections and the maps tell you what rides and restaurants are located in each section.  The Disney website provides detailed info on each of the parks so their website is a really helpful resource.  Here's a link to Disney's Magic Kingdom for example:
https://disneyworld.disney.go.com/en_CA/destinations/magic-kingdom/ 
What I like to do is divide my day up by when I plan to have lunch and dinner.  So we tend to go on to a particular set of rides from the time we enter until lunch time then we'll go on another set of rides between lunch and dinner and finally the last set between dinner and the time we leave.  I try to map out where we'll be during each of those blocks of the day.  As you do this, keep in mind that there are also parades and fireworks shows that you might want to include in your plan depending on which park you'll be visiting.  If it's your first time at a Disney park, look up the most popular rides or the ones you're most interested in and try to book FastPasses for those earlier in the day.  Another thing to remember is that some ride line-ups are actually super fun.  In Magic Kingdom for example, "The Adventures of Winnie the Pooh" ride has an awesome line-up area.  There are games and activities at every turn.  The kids actually have as much fun in the line as they do on the ride so it's actually better not to have a FastPass for that ride. 
book 3 fastpasses before lunch that are relatively close to each other
If you download the Disney Parks app or log into their online platform, you'll be prompted to enter your ticket information and open an account.  It'll register the names of the people in your party and allow you to book FastPasses from there.  You can start booking your FastPasses as soon as you have your ticket purchased.  Every person in your party is allowed 3 FastPass bookings in advance.  Then, when you've used all 3, you can start booking one at a time on the day of your visit. 
As you book your FastPasses, you'll be given a list of time slot options for each ride.  I found that if you refresh this page, it will show other options.  So I tend to keep refreshing this page until I get a perfect set of three FastPasses in a row.  Remember, not every attraction has a FastPass option so you can only choose from the list they provide.
I suggest that you find the rides you really don't want to miss and book them early in the day before it gets too crowded.  Each FastPass you book will give you a one hour time slot during which you need to get to that attraction and scan your card.  If you miss your time slot, you lose your FastPass.  If you find that you're running late, it's better to cancel your FastPass before you lose it.  That way, you can book another one right away.  Also, you can't have one FastPass booked for one time slot and book another one in the same slot.  You can only book outside that hour that was booked for the first attraction.  For example, if you booked a FastPass for "It's a Small World" from 10-11am, then you won't be able to book a FastPass for "Dumbo's Flight" any time within that hour. 
I found that if you're choosing rides that are close to each other, you can book three consecutive time slots before lunch.  That way, as you take a break for lunch, you can get on your mobile app and book the next FastPass for a time slot as close as possible to when you expect to finish your lunch.  There are also kiosks throughout the parks that will allow you to book additional FastPasses if you don't have the app but the Disney app has a lot of cool features like wait times and walking directions to all the rides in the park so it's totally worth downloading.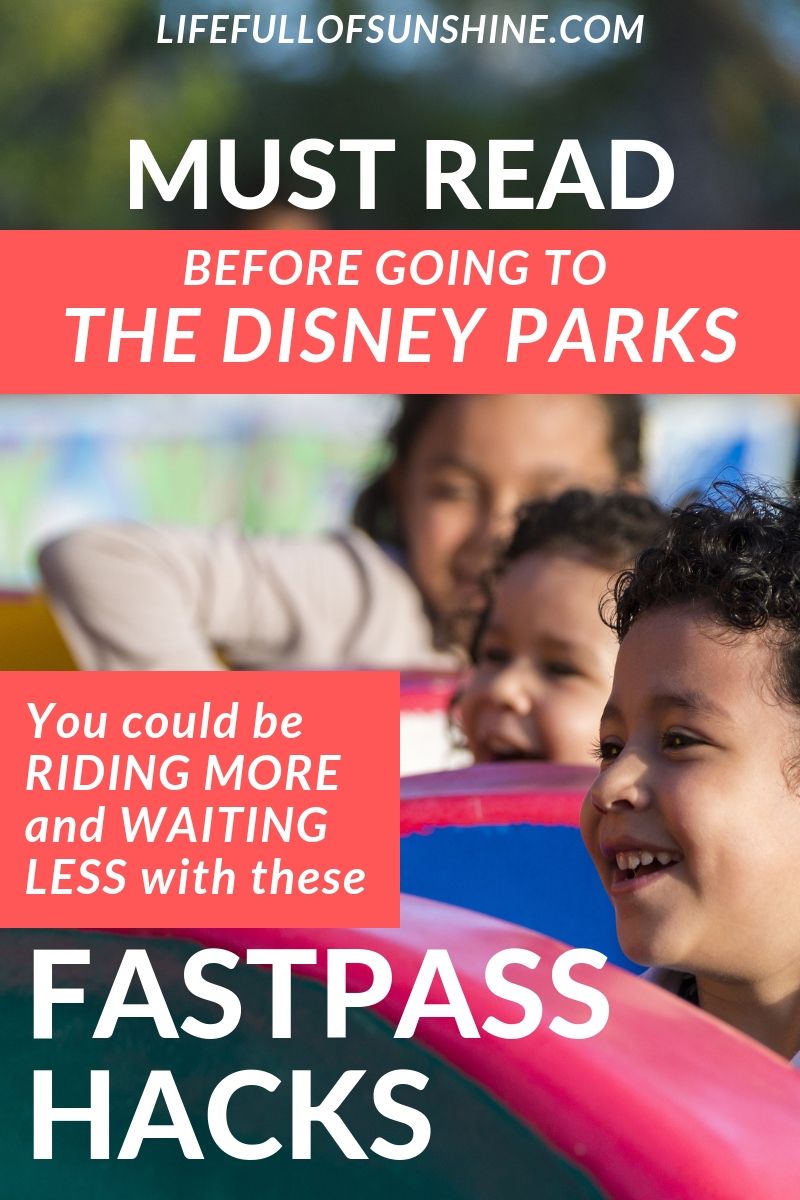 right when you scan your last fastpass, book your next one
One of the most important things to bring to the parks is a fully charged phone.  There is wifi throughout the parks so you're able to book and change FastPasses right from your phone during the day of your visit.  The minute you check into your third booked FastPass, your ticket becomes open to booking one FastPass at a time for the rest of the day.  So as you get on the third FastPass ride, start looking into the next FastPass booking.  Check to see what rides have available time slots coming up soon.  That way, you can get on those and have another opportunity to book a new FastPass again.  Don't forget to refresh the options until you find the perfect one. 
repeat previous tip
You get the gist, right?  Every time you scan into a FastPass ride, start looking into the next one.  On our most recent trip to Magic Kingdom, we ended up using FastPasses for seven rides in one day.  I still can't believe there are some people that go to the parks and not use this service.  It's such a huge help, especially if you're travelling with little ones.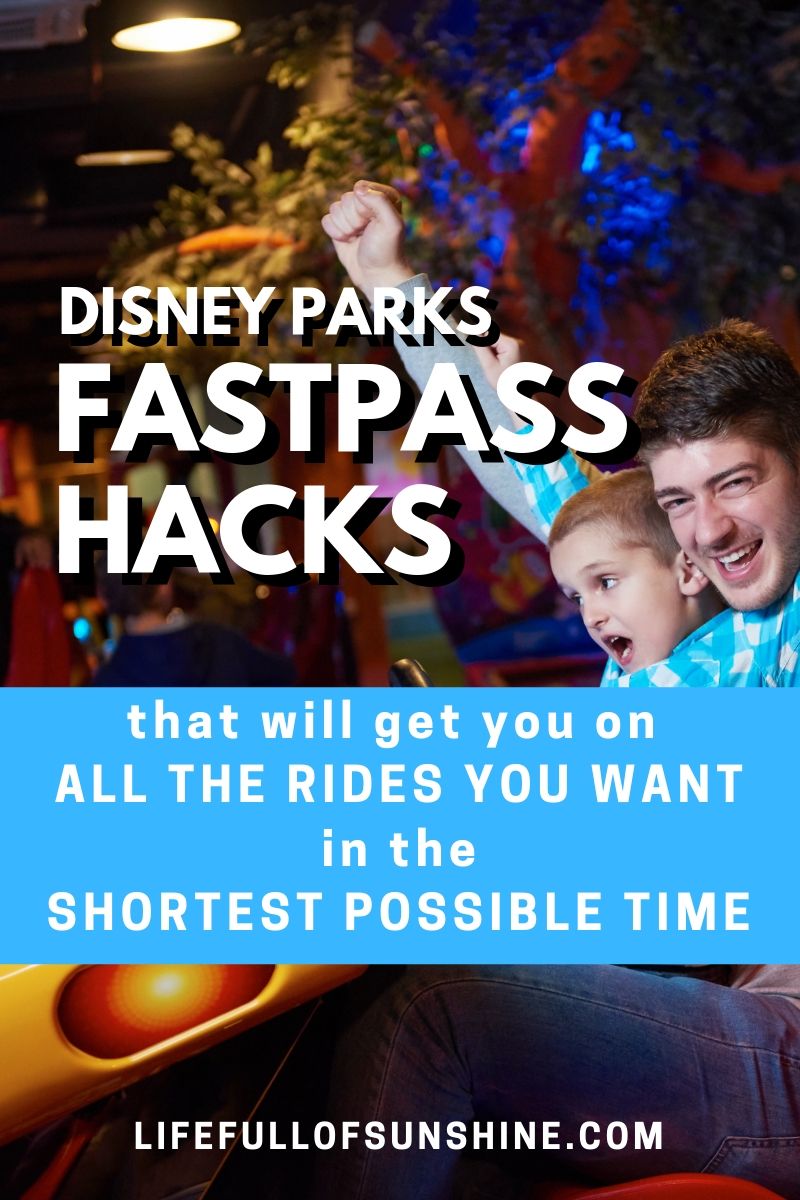 If you've got more FastPass tips or want to know about something specific that wasn't mentioned here, please comment below.  If you found this post helpful, don't forget to share.