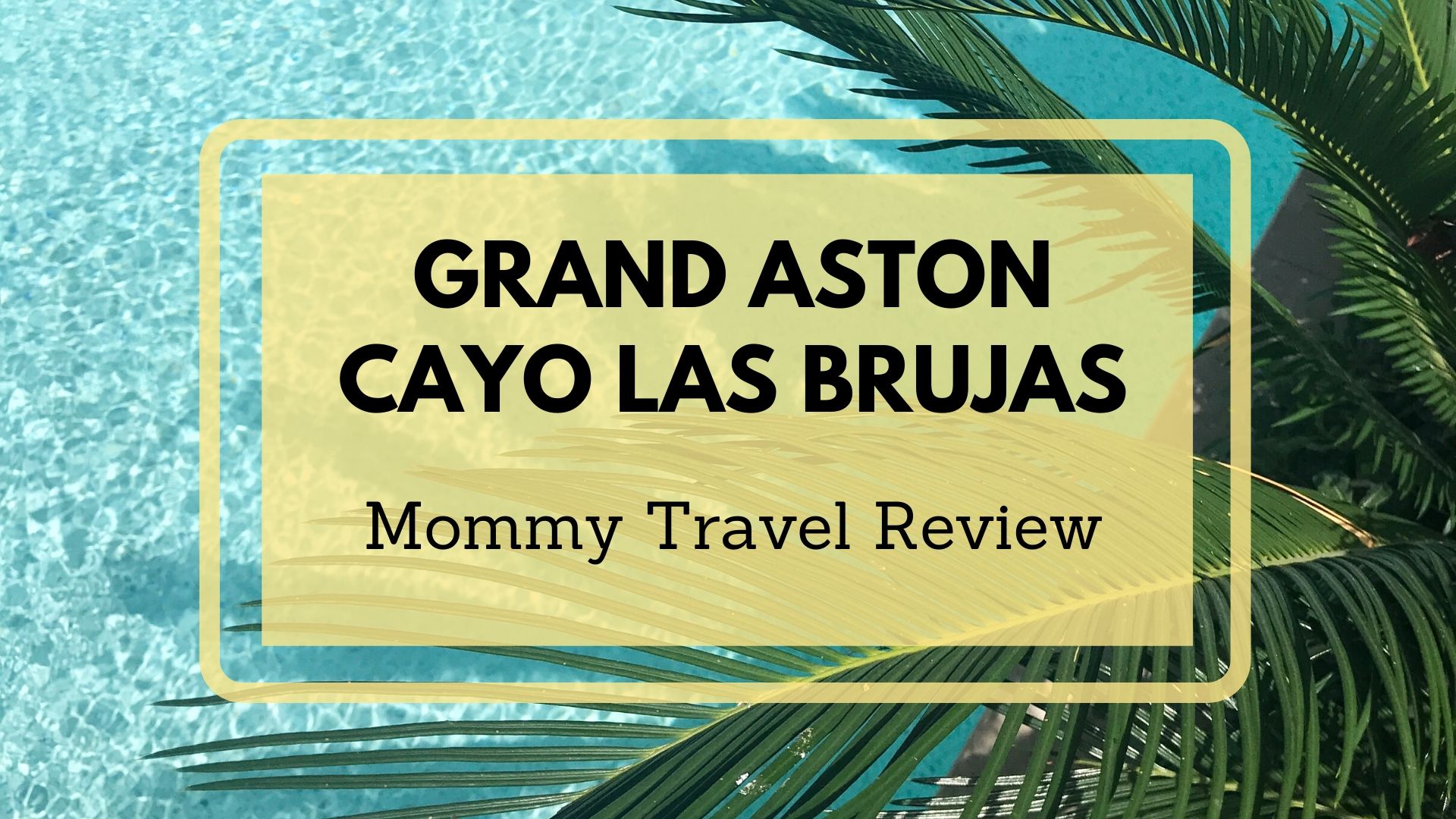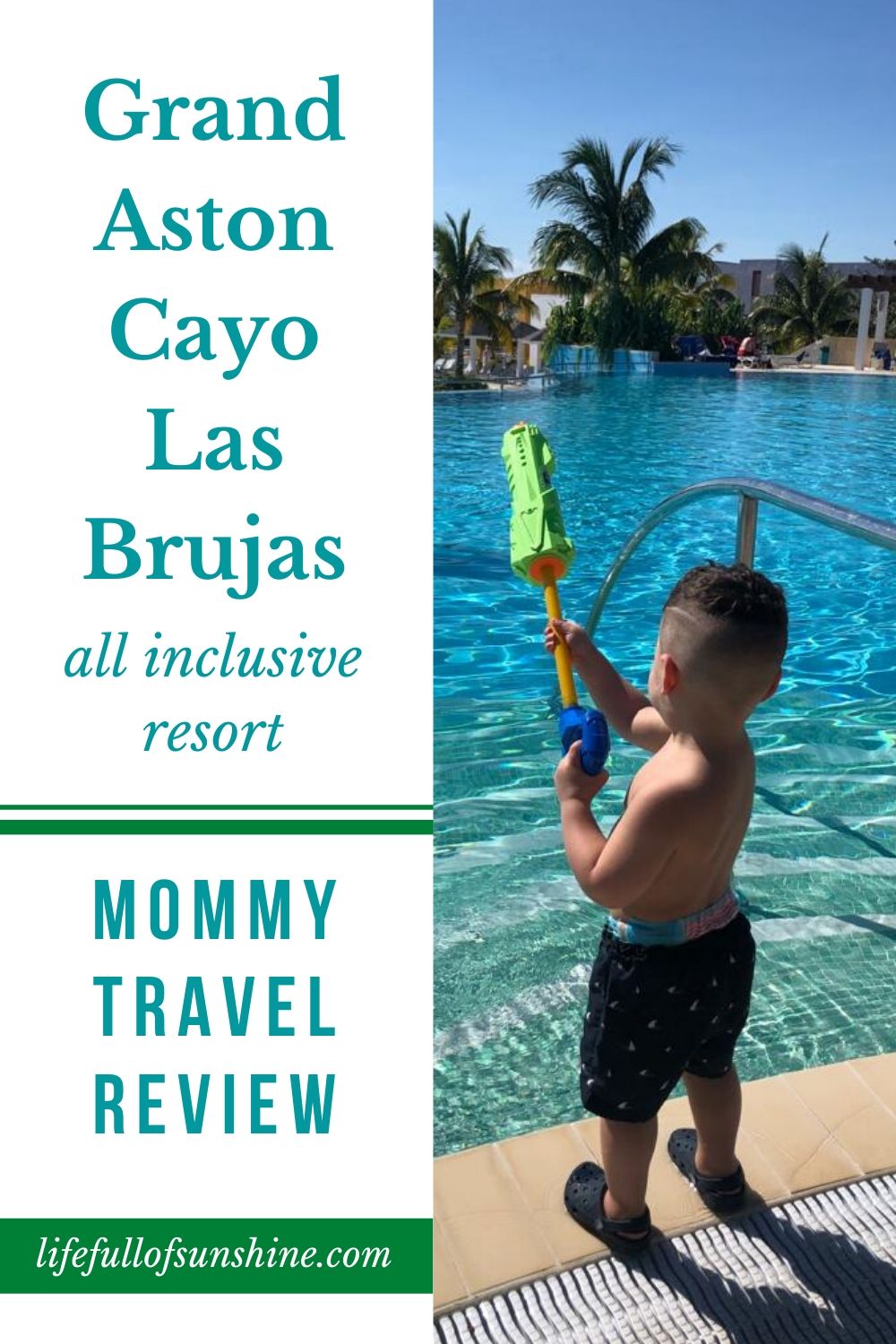 grand aston cayo las brujas family travel review
Please note: I provide this review as a mom of young children, toddlers and babies.  This means that I am a lot more concerned with kid-friendliness, noise level and a calm, clean beach than I am about an awesome night scene or a super engaging entertainment team. The kids club is my jam. 
Also, this post is not sponsored and all opinions are my own. 
The Grand Aston Cayo Las Brujas is a beautiful, family friendly Cuban resort property.  Its charm and beauty are quite compelling from the minute you set foot on the grounds.  The staff make you feel super welcome and are quite eager to do what it takes to make you happy and comfortable. 
Travel Tip: Cuba can have cooler weather in the winter months so be sure to look at weather trends to see if it looks good to you. 
Here's all you need to know before you travel to the Grand Aston Cayo Las Brujas with kids. 
mommy verdict:   
thumbs up
what we loved
The beach (oh, the beach!)

The kids club
what we didn't like
Buffet Lunch was quite short (1-3pm)
FIRST IMPRESSION (vibe/reception/check-in)
The Grand Aston Cayo Las Brujas resort greets its guests with a large, bright lobby.  It's modern, clean and beautiful.  If you're arriving during the day, a staff member brings non-alcoholic cocktails to the check-in line so you can feel like your vacation has started even if you're stuck in line. 
The front desk staff were very organized, friendly and the rooms were set up and ready for a quick check-in.  Even though we arrived quite late, we requested a crib to be brought to our room and it was delivered within just a few minutes.  This is so huge to me, you guys.  I have been to some other resorts that do not have housekeeping staff available to bring cribs if you arrive late in the day.  How does that make sense for families of babies and toddlers?  So when I arrive at a resort, I can pretty much make a general, quick assessment of it by how well the toilet flushes and how quickly I get the crib delivered to my room. 
beach
The beaches in Cuba are known to be some of the most beautiful beaches there is.  And the beach at the Grand Aston Cayo Las Brujas was not an exception to this rule.  It was gorgeous. 
Not only was the beach beautiful, it was crystal-clear and shallow for a long distance.  The kids had so much fun playing in this shallow area and I was at peace knowing that it isn't deep.  But that wasn't even my favorite part.  The best thing was that the beach was also covered with seashells of all shapes and sizes.  Talk about a natural playground for little ones.  My kids spent so much of their beach time making shell collections and treasuring their favorites. 
On the other hand, because of the shells, the shore was a bit rocky.  We had water shoes for our kids and that helped a lot.  I highly recommend them. 
There was never a shortage of beach chairs or shady areas, even when we arrived a bit late in the day.  The staff were friendly and so were the guests.  There was never a moment that we felt like we – toddlers and all – were unwelcome. 
pools
The pools at the Grand Aston Cayo Las Brujas are right at the edge of the property and are grouped together near the family bungalows.  There is one large central pool and three little kids' pools around it.  There is also an additional pool at the kids club.  The big pool has the swim-up pool bar and so it naturally attracted anyone who wanted to party.  It didn't ever get too out of control but was definitely pretty rowdy.  This didn't bother us though, as the kiddie pools were leveled lower than the main pool and were removed enough from the action.  One of the little pools was entirely shallow and one had a shallow platform area that eventually got to a deeper area. 
All the pools were clean and lovely.  I felt that the kids were safe and we loved having easy access to cocktails from the nearby bar.  The towel exchange desk is located nearby and the staff were wonderful.  We exchanged towels throughout the day with no problems at all. 
The resort never got so busy that we had to wait long for anything.  The main pool was probably the busiest place but even the bar there had quick and friendly service to everyone, including kids.  It wasn't hard to find chairs by the pool and there were several shower stations nearby.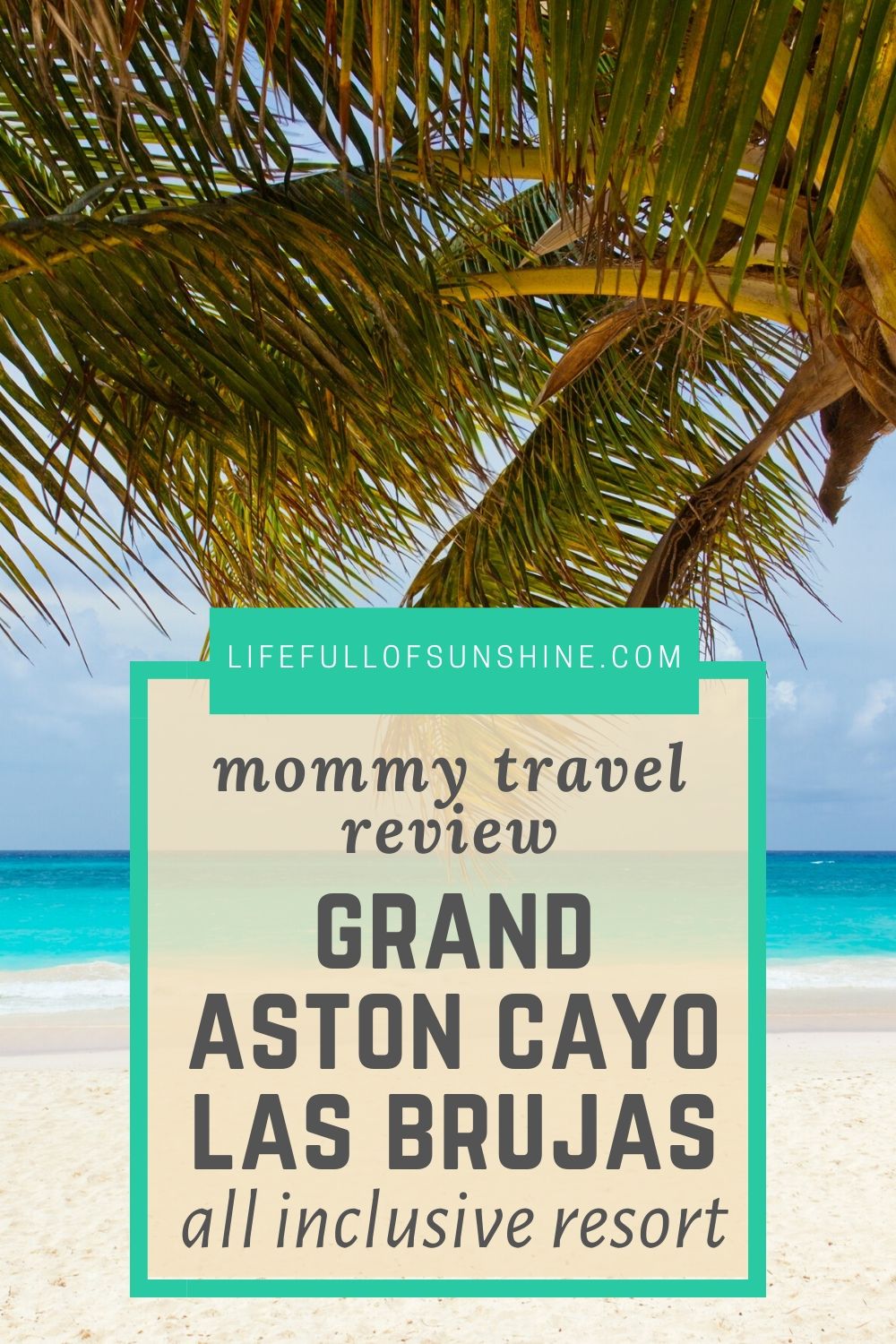 kids' program
The kids club at the Grand Aston Cayo Las Brujas was a wonderful refuge from our sun-filled days for breaks or little naps.  It has two rooms.  One room has computers, tablets and televisions, all equipped with games and DVD movies.  The other room has an abundance of available activities like little toys, craft supplies and coloring books.  There was even a crib in there that we could use to nap our baby if we needed to.  For kids between the ages of 4-12, parents could drop off the children to attend some fun activities for several hours during the day.   
Right outside the kids club, there was a pool and an awesome playground play set.  The playground was on sand so the kids could bring their sand toys and play there too.  The staff members were super cute and the whole program felt safe and fun. 
Another thing that I totally loved was that the kids club was located right beside the resort pools.  You could actually see the kids club from the pool deck.  This encouraged me to step away every once in a while cuz it made me feel like if my kids needed anything, I was right there. (My kids are still pretty little)
Each evening at 8pm, the kids club staff came to the theater area and had a mini show for the kids.  They led them in dancing to a few different songs and played some games with them.  Winners would get personalized certificates and, take it from a proud Mama of a certificate recipient, it makes a kid's day!
food
Cuba tends to have a bed rep when it comes to food.  The common complaint is that the food lacks variety and good flavor.  However, in the last several years, Cuban resorts have been making a clear effort to offer great food.  And the Grand Aston Cayo Las Brujas is no exception.  The food was actually pretty awesome. 
Each evening, the buffet restaurant at the Grand Aston Cayo Las Brujas offered a wonderful variety of meats, including pork, lamb, rabbit, fish, a grill station and a seafood station.  The flavor was very good as well.  The a-la-carte restaurants were not outstanding but were not bad either.  Also, the snack bar, which was open 24 hours a day, had a great variety of very kid-friendly food.  They always had burgers, hot dogs, pizza, juices, and these awesome potato balls that kids seemed to just love. 
I also cannot complete a food review on the Grand Aston Cayo Las Brujas without mentioning their ice cream and dessert varieties.  The ice cream station was large and had a lot of flavors, toppings and sauces.  Their desserts stood out from other typical resort desserts, which are often mediocre.  The desserts at the Grand Aston Cayo Las Brujas were awesome. 
Another cool food related addition was the pool side grill that they set up every afternoon.  They always had a meat and chicken grill station, a seafood grill station, plantain chips, rice and salad. 
rooms
The buildings at the Grand Aston Cayo Las Brujas were all 2-stories tall.  The rooms were spacious and clean.  The toilets flushed very well and there was always hot water for the shower.  There was no bathtub – just a shower.  The cleaning staff were wonderful and always left such cute towel designs on the beds, including special ones just for the kiddos. 
In terms of which floor to pick, bottom or top floor, it was a tough choice.  If you get a second floor room, you'd need to carry your stroller up and down the stairs but you'd be avoiding a lot of the bugs that tend to make their way into the bottom floor.  Although we didn't have any major bug problems, our room was on the bottom floor and exactly adjacent to the garden, so we did have a couple of bug incidences.  We spoke to the staff about it and they came and sprayed something in our room to try to discourage the bugs from making their way in.  But, of course, we're in the tropics, right next to a garden… there's probably gonna be some bugs.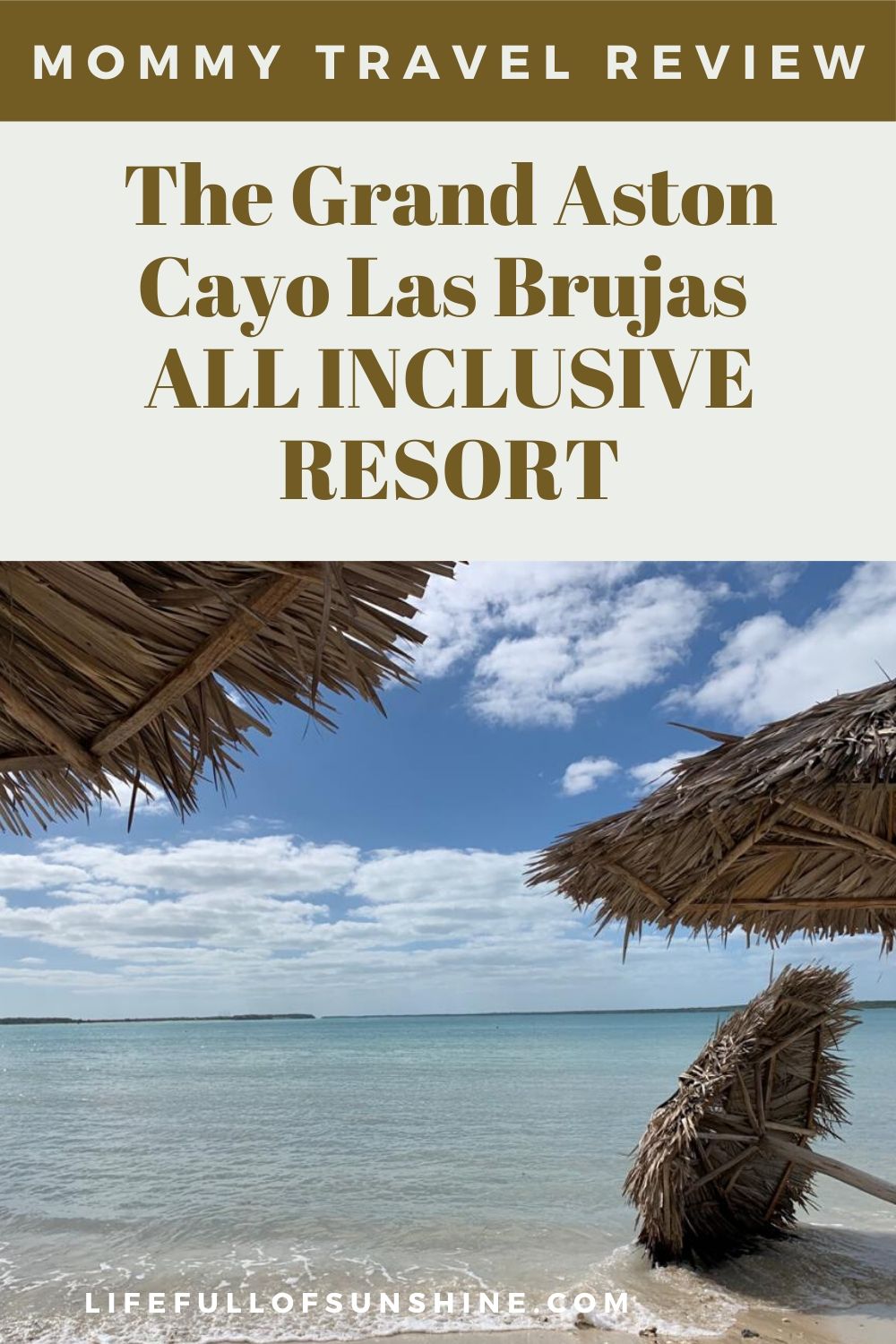 amenities
As a mom of little ones, the amenities that are important to me are the kids club, the kids' activities and the red wine.  Of course, there are many resort amenities and services I don't get to use.  Oh how I miss the entertainment team's daily poolside competitions.  But you know what, the young, no-care-in-the-world me never realized how fun it is to build sand castles and dance the Macarena at the Mini Disco.  
The Grand Aston Cayo Las Brujas has 1 hour of free Wi-fi per day, after which each additional hour costs 1 Cuban Peso.  The Wi-fi is available throughout the resort but doesn't have a super strong signal.  There is a business center on the resort property but there is no access to a printer. 
The resort grounds are beautiful and well kept.  Even though the property isn't too huge, there is a shuttle that is always available to give you a ride if you so prefer. The Grand Aston Cayo Las Brujas also had an entire adult-only section, at which I was never longingly looking, that has a tennis court, an awesome gym and a spa. 
Something to note about the resort amenities is the limited availability of excursions.  Given that the property location is pretty far from the main areas of the country, excursions were few and expensive.  So if you are a family that likes to go off the resort property and explore the local areas, it would be a bit difficult here.  However, there is a nearby local market on the neighboring public beach that people seemed to be visiting frequently for souvenirs and beach gear. 
stroller accessibility
The Grand Aston Cayo Las Brujas is entirely stroller accessible – unless your room is on the second floor since there are no elevators at the buildings.  Even the beach has a wooden walkway that stretches right into the sand, making it so much easier to get the stroller to your desired beach sitting area. 
noise level
The noise level at the Grand Aston Cayo Las Brujas is very appropriate.  Nowhere on the resort was there so much noise that the location needed to be avoided.  By 11pm each night, the resort was very quiet.  There is a club on the property but it is very well contained. 
It is also worth mentioning that the nightly entertainment shows did get a bit showy for a family resort.  The dancers wore very revealing clothes and the dances were quite suggestive.  So even though my kids slept earlier than the show time, if they would've been able to stay up, the show would have been something I would have avoided attending with them. 
The demographic of the guests at the Grand Aston Cayo Las Brujas was mostly families and older couples.  There were not many youth guests and not many locals came in during the peak times of the week.  That meant that the resort stayed quiet and peaceful throughout the week. 
distance from the airport
The driving distance between the airport and the Grand Aston Cayo Las Brujas resort was probably one of my only sources of anxiety – I fear long trips where my kids can't move around.  The ride is about an hour and 40 minutes.  Thankfully, the kids slept for most of the ride given the times of arrival and departure but it might be worth preparing some activities or snacks for this long ride.  Check out this list of things I bring on my carry-on for some inspiration on what you can take along for your kids on a long ride like this. 
For more resort ideas, check out my Be Live Collection Marien Mommy Travel Review.  Don't forget to comment below to let me know if you've been to the Grand Aston Cayo Las Brujas and how you liked it.  And be sure to share this post so that other Mamas can benefit from it too.