Having been raised in the Greater Toronto Area since I was a little kid, I feel like I know the ins and outs of this place. But raising my own four children here has showed me that there was a ton that I didn't know about. In general, having little kids has taught me to be creative and diligent in finding fun, kid-friendly activities anywhere we go as a family. And for Toronto, it hasn't been hard. Here are some pretty cool places to take your little kids in and around Toronto.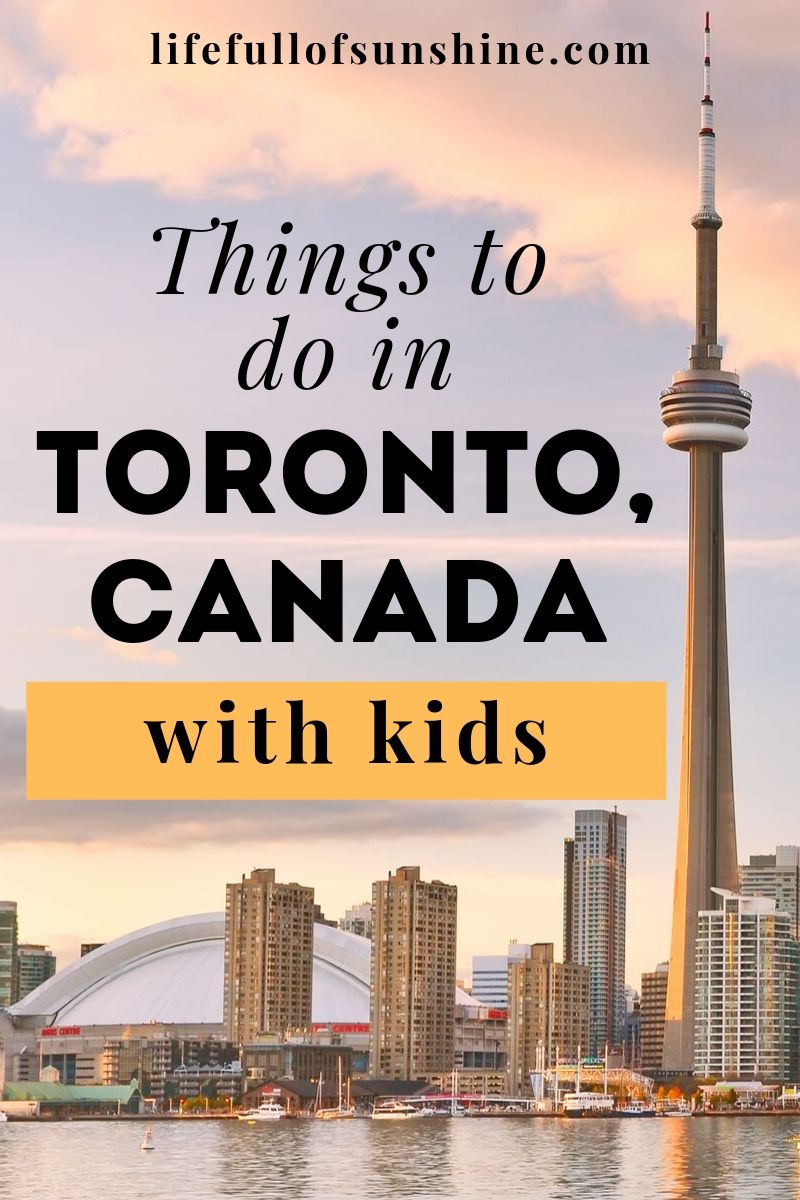 1. Ripley's Aquarium of Canada
Located right in the heart of downtown Toronto, this place has been one of my favourite places to go with my kids since it opened in 2013. The aquarium has over 20,000 aquatic animals and North America's longest underwater tunnel – cleverly named "Dangerous Lagoon". You'll see sharks, stingrays, sea turtles, eels, you name it. There are also several cool touch exhibits featuring horseshoe crabs, sharks, stingrays and even scarlet cleaner shrimp (remember Jacques from "Finding Nemo"?) – my kids' favourite! Their play area for little kids is also super fun. They have slides and interactive play structures and even a whole water play section – I bring an extra set of clothes if I'm gonna let my kids play there. It's a bit on the pricier side with tickets costing $37 per adult, $20 per child age 6-13 and $13 per child age 3-5 (prices in Canadian dollars). But hours are super convenient. It opens 9am-11pm almost everyday which is pretty awesome. I love that place and so do my kids so I find it totally worth the visit. 
Check out their website at https://www.ripleyaquariums.com/canada/
Ripley's Aquarium of Canada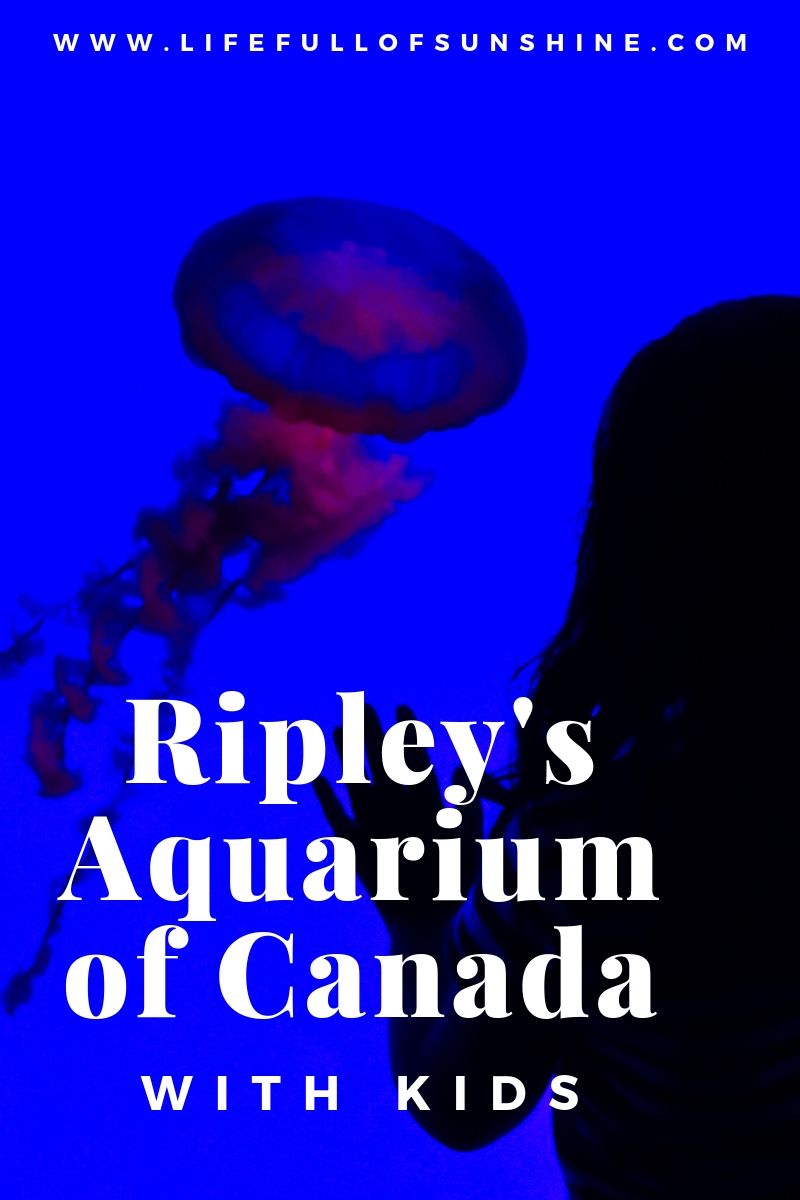 2. Canada's Wonderland
I've been going to Wonderland almost every summer since I was a child and have made some of my favorite memories there. This place has it all. It's a giant amusement park filled with rides, shows, restaurants, games, face painting, everything. They have a couple of big areas just for little kids called KidZville and Planet Snoopy. Together, those two areas include more than 25 attractions for little ones to enjoy.  You can check out those areas in particular at: https://www.canadaswonderland.com/play/rides-kids
Wonderland is located in Vaughn, Ontario, which is about an hour north of Toronto, and is only open seasonally. They are launching a new winter event this year though which I cannot wait to explore so be sure to check park schedule during your visit in Toronto. 
They have all the info you need at https://www.canadaswonderland.com/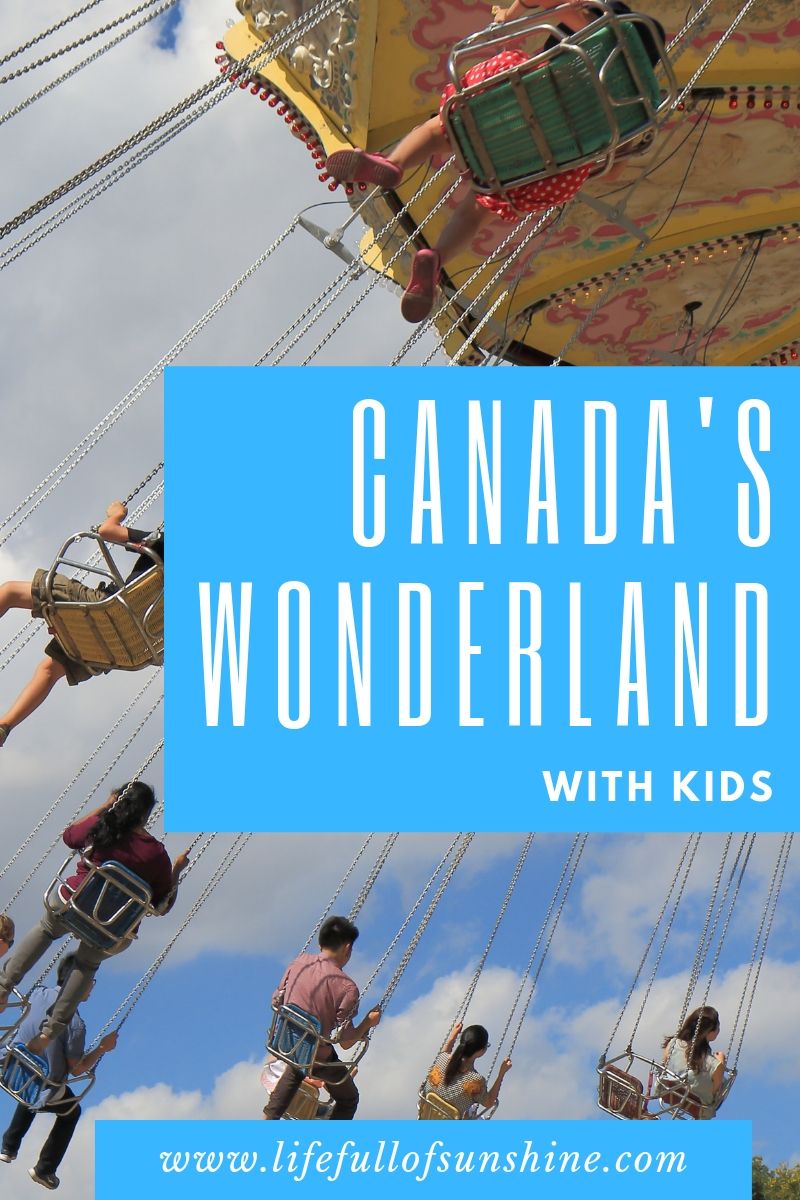 3. african lion safari
If watching the elephants take a bath in a lake and taking a boat ride past a little island covered in monkeys isn't enough to convince you to visit the African Lion Safari, then the ride through the safari sure will.  You can either drive your own car through the animal reserves or take a ride on one of their tour buses.  You'll be sure to get an up close and personal look at lions, monkeys, zebras and more.  There are also several shows you can watch before or after your ride through the reserves.  The African Lion Safari opens seasonally and is located about an hour west of Toronto in Cambridge, Ontario.  Ticket prices vary depending on season but range between $35-40 for adults and $23-28 for kids ages 3-12.  If you're planning to take a ride on their sweet safari bus ride through the reserves instead of taking your own vehicle, that'll be about another $5 per person.  Check out their website for more info on seasonal dates and show times: https://lionsafari.com/
4. metro toronto zoo
One of the coolest things about the Toronto Zoo is that it's open year-round.  All the animals that need warm temperatures have indoor enclosures and can still be seen when it's freezing outside.  The huge property makes it the largest zoo in Canada and one of the largest in North America.  During the summer months, there are additional activities available, like pony rides, camel rides and a splash park.  There's also a ZooMobile train that rides all around the zoo property in the warmer season. 
The zoo is split up into regions and I recommend choosing one or two areas you'd like to focus on during your visit – especially if you have little ones in tow.  Another thing to note is that the Canadian Domain is quite a long walk away from the front entrance and is separated by a pretty steep hill – so plan accordingly. 
Ticket prices for the Toronto zoo are priced seasonally and range from $23-29 per adult and $14-19 for children 3-12 years old.  Check out their website at: http://www.torontozoo.com/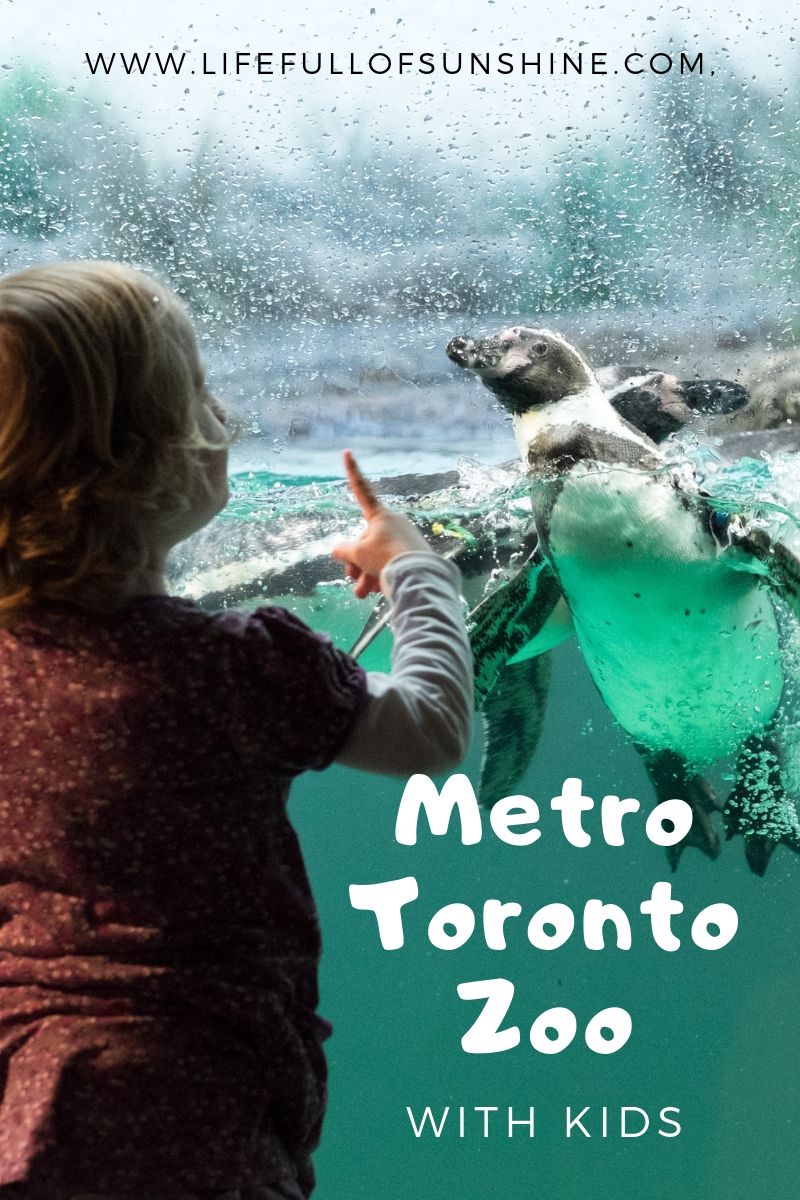 5. centre island
During the summer, a short ferry ride from the downtown Toronto core can take you to what seems to be a different world.  Centre Island is one of the many islands off the Lake Ontario shores and it boasts beautiful parks, shows, a petting zoo and even an amusement park called CentreVille (http://www.centreisland.ca/centreville-amusement-park) with tons to do and see.  There are playgrounds, beaches, volleyball courts and BBQ picnic areas.  It makes for a really fun day trip for the whole family. 
Ferry schedules can be found at https://www.torontoisland.com/ferry.php  and you can visit the Centre Island website at http://www.centreisland.ca for all their most up to date information.
6. the ontario science centre
Located in North York, just about 20 minutes away from Downtown Toronto, the Science Centre is full of awesome kid-friendly experiences.  It even has an area called KidSpark dedicated for children 8 years of age and younger. It has house building, music making and all kinds of other cool science activities.  The centre often has events and workshops as well so be sure to look in their calendar to see what they're hosting during your time in Toronto.  My kids also enjoy some of their other engaging exhibits and IMAX feature films.
Find their website at https://www.ontariosciencecentre.ca/
7. the royal ontario museum
The ROM is located right in the heart of downtown Toronto and has some pretty awesome exhibits that the whole family can enjoy.  We love visiting their dinosaur bones exhibit, their mammals exhibit and their insects and bats exhibit.  There's also a children's play area where kids can sit in a teepee, dress up like a soldier, have a tea party or go digging for some dinosaur bones.  There's also a bunch of interactive areas where children can feel walrus fur and touch snake skin.  Quite honestly, it's just as much fun for the mommies and daddies as it is for the kids – dare I say, maybe even more.
If you happen to be in the city on the third Monday of each month, stop by for an evening at the ROM for free!  Otherwise, adults pay an admission price of $23 and children ages 4-14 pay $14.  
For more info on their exhibits and featured galleries, check out their website at https://www.rom.on.ca/en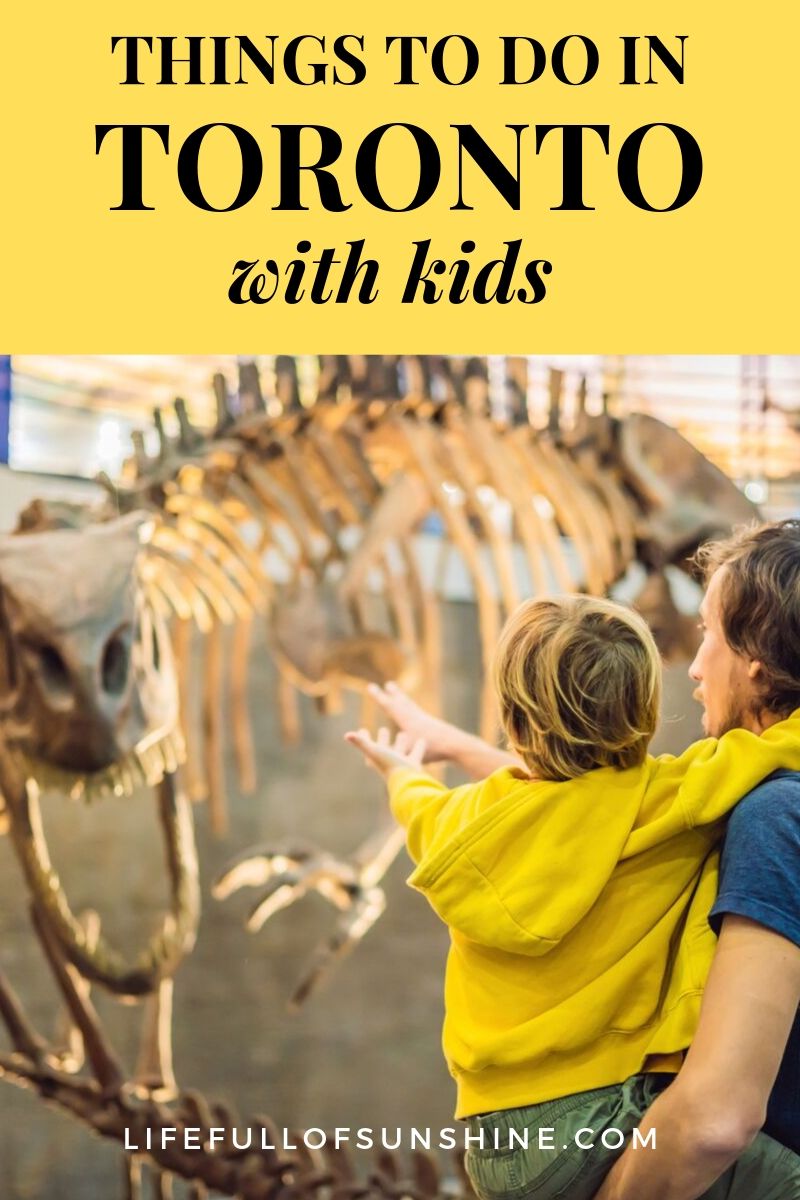 8. fantasy fair at woodbine mall
This is a pretty neat place and really worth the visit.  Located in Etobicoke, Ontario, just west of downtown Toronto, this is a full amusement park completely indoors.  There are rides, games, an indoor train and fair foods like cotton candy and popcorn.  And given that it's inside a mall, you can spend some of your day shopping too.  The admission to Fantasy Fair is free but you either purchase a bracelet to have access to unlimited rides or pay for each ride separately.  Another thing to note is that this place gets super busy during weekends – especially cold ones. 
Find their site at http://www.fantasyfair.ca/
9. farm play areas
There are dozens of farms in and around the Greater Toronto Area that are open to the public not just for buying fresh locally grown crops but for a ton of family fun in the farm play areas.  Common farm activities are petting zoos, animal feedings, pony rides, wagon rides, corn mazes, and all kids of play structures.  Some of our favourite farms include Downey's Farm in Brampton and Chudleigh's Farm in Milton.
10. festivals
Depending on the time of year that you visit Toronto, there's a good chance that there's a cool festival happening. In the fall, there's a festival or fall fair almost every weekend somewhere around the Greater Toronto Area.  During the winter, there are several festivals that take place during the Christmas season and the family day long weekend in February.   The highlight of the year in downtown Toronto happens during the last two weeks of the summer as the Canadian National Exhibition (CNE) is held in downtown Toronto.  Festivals typically have shows, petting zoos, competitions, and some great food. 
What are some other places you love to visit in Toronto with your little ones?